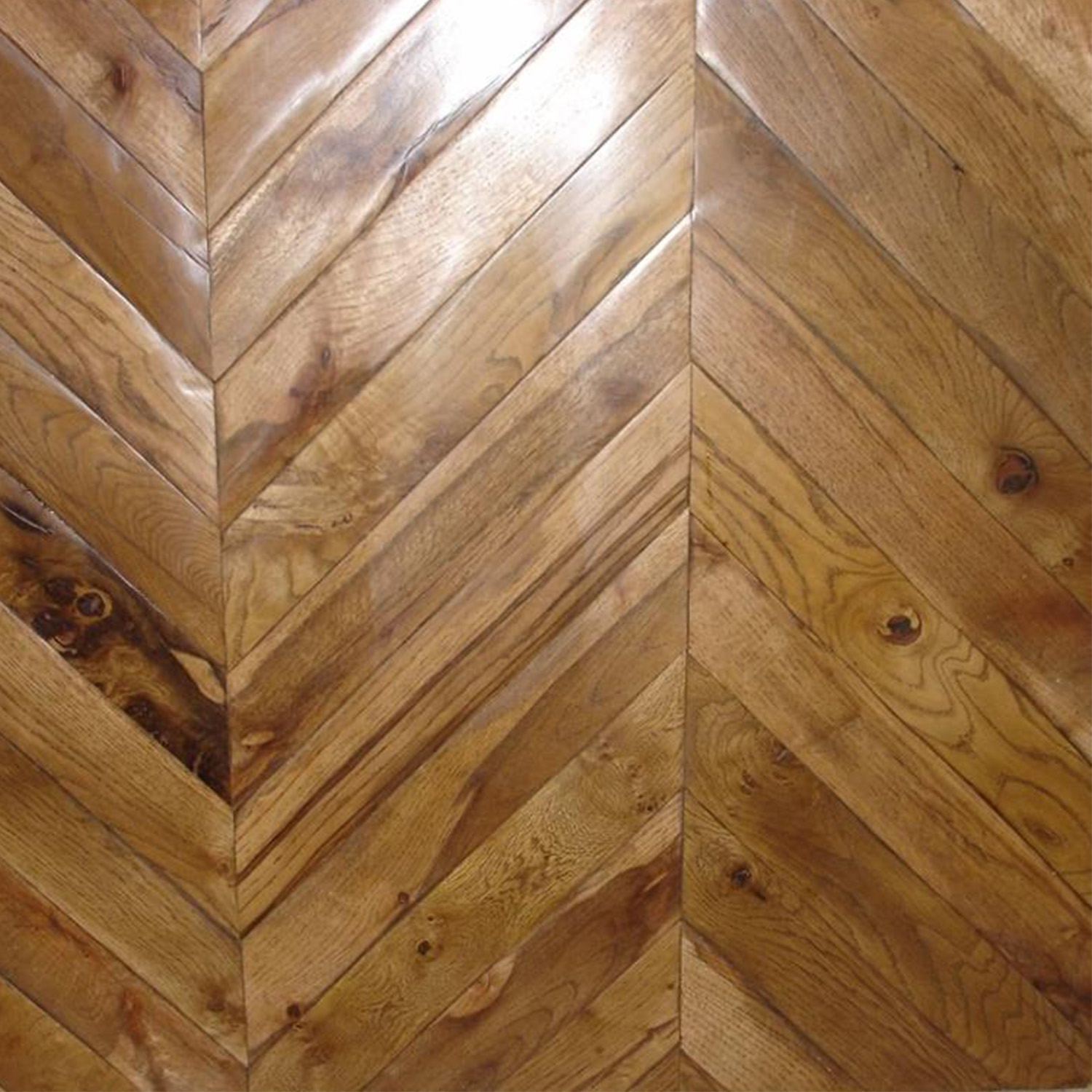 Collection
Wood / Chevron Pattern
General Description
Retrieving decorative features from historic European manors and mansion as well as our culture and knowledge of wood finds total fulfilment in this range.
By employing solid retrieved oak wood, we are able to offer the whole range of classic floors in the style of chevron.
Chevron is available either solid at 1" thick or engineered at 5/8" thick
Durmast and totally sanded by our artisan, finished with natural oils and waxes to achieve our exclusive Historical dark, Barrel or Golden finish.
Rough Dimensions
L 8,5 -15 x P.62.5-79 x 1.6 or 2.5 cm ( L 3 3/8"- 5 5/8" P 24 5/8" -31" x 5/8" – 1" thick )