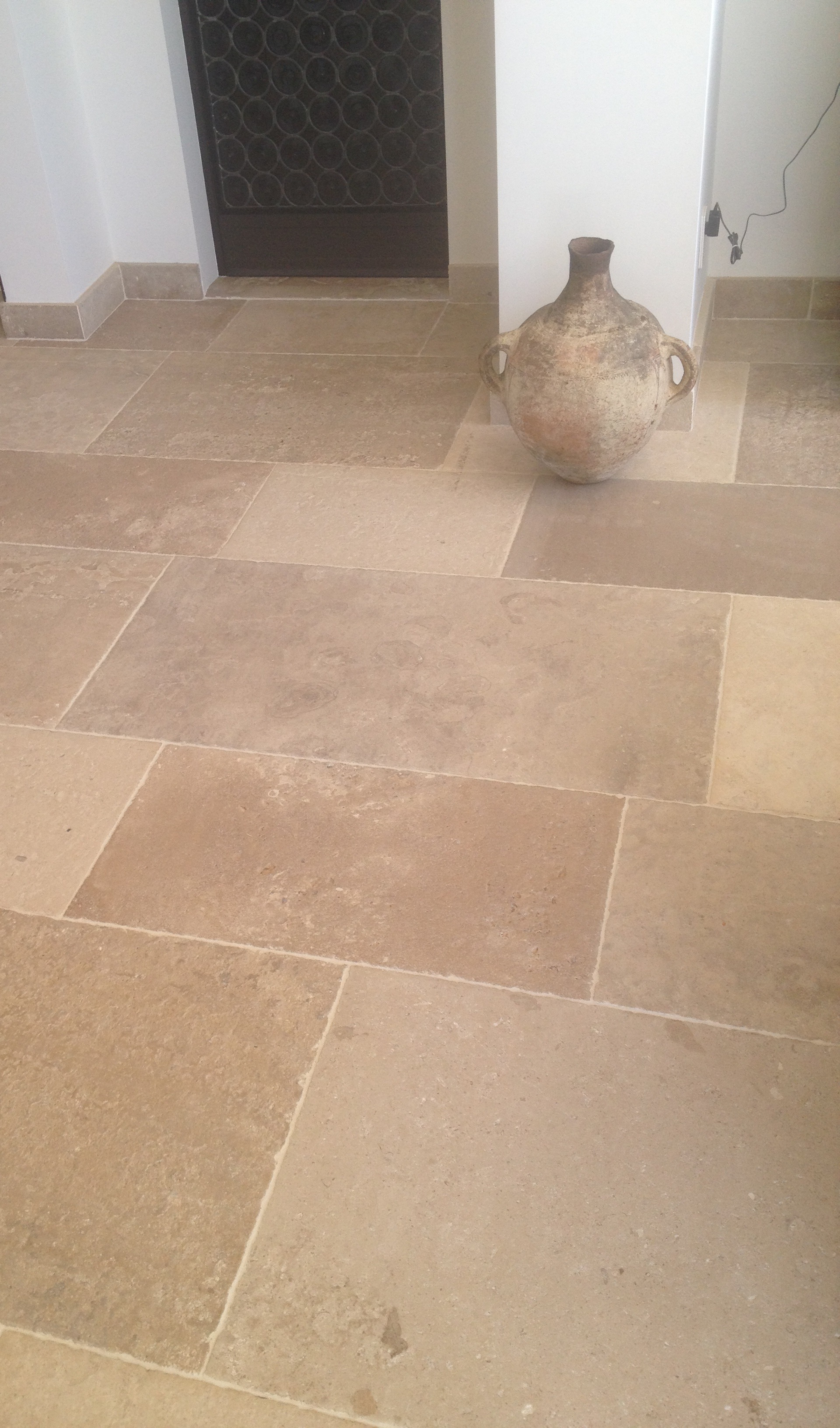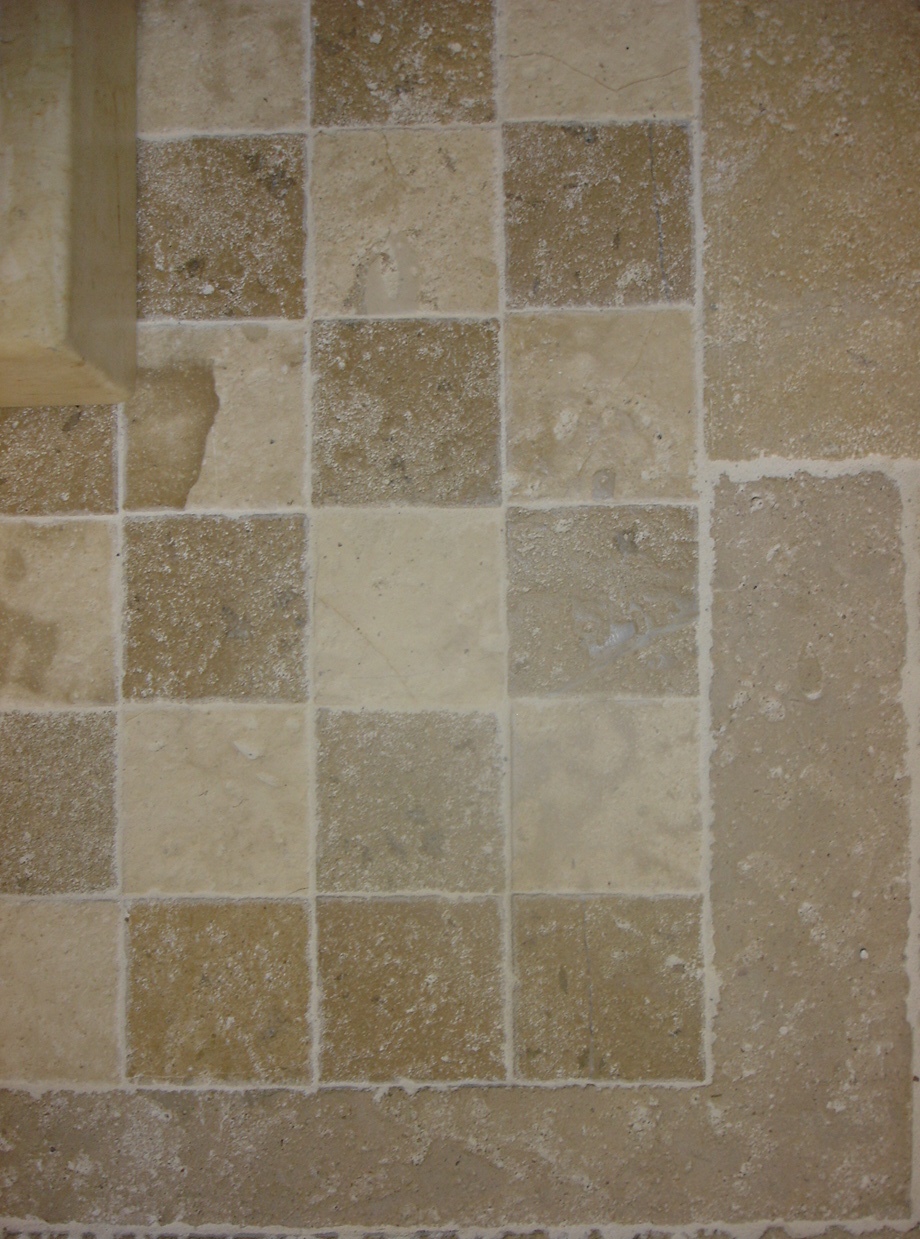 Collection
Limestone / Reclaimed Stone / Burgundy
General Description
As the name implies these stones are reclaimed from the Burgundy Region of France. Extremely rare, these floors are as precious as they are beautiful. Hundreds of years in age, the hand shaping and smoothing of the surface add the feeling of history to any room.
This limestone has an understated coloration of neutral beiges and subtle highlights of steel grey.
Rough Dimensions
Available in width of 11"- 14" - 16" -20" – 24" x random length from 12" up to 10" long
Thickness is ¾"
All sizes are nominal (+/- ¼" )
Available on request in special custom patterns and solid pieces for coping and treads.